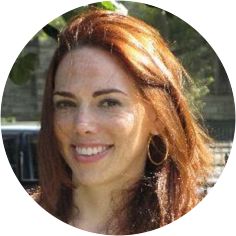 Julie Zuckerberg first hit the finance scene in 2002. when she became the Hiring Manager at Hudson. During her five years with this company she proved to be a true asset. She recruited for both temporary and permanent positions for lawyers, case managers, and paralegals, as well as ancillary staff. She took the time to teach companies how to retain employees. She communicated way to win promotions, and what was a proper working environment. She acted as a bridge between employer and employee. She would help solve issues with hiring for her clients, as well as help prospective employees with work related issues. She also helped file the legal and tax paperwork for Hudson. As much as she enjoyed her position Julie Zuckerberg wanted to move forward in her career. With all her experience she brought her skills to Citi Global Consumer Bank and Citi Global Functions in New York at the end of 2007. Here she would hold the position on Executive Recruiter. Her skills served her well as she provided recruiting services for Managing Director and Director Roles for Citi Global and CitiCards Consumer Marketing. Now she was tell top business heads about compensation trends, hiring strategies, and competitive markets. She led the negotiations and development of complex job offers that involved a variety of hiring issues.
Since early 2014 she has been working with Deutsche Bank as the head of Talent Acquisition and Executive Recruiter. She has brought her talents to this position and been noticed. She earned a promotion to Vice President in a short amount of time. By 2015 Julie Zuckerberg had even more responsibility working with business entrepreneurs in Commercial Clients, Operations, handling of Private Wealth, and Global Technology. She still brings her skills to the company helping with acquisition and recruitment processes.
She manages a team of professional recruiters. She provides them with training and provides them with imperitive directions. They benefit from her experience and talent for bringing in the best variety of talented people.
Julie Zuckerberg isn't all just work. She also enjoys art and her pets. She is also health conscious and an avid runner. She enjoys sharing what she has learned by writing articles for Mindbodygreen. She also enjoys learning how to cook. While she loves trying recipes that she finds online, she also loves to try to create her own. She loves the feeling of a success after many failed attempts. She also works with a few charitable organizations, providing funds as well as her expertise.